Chris's 30 Day Reboot Day 7
It's day 7 and Chris is beginning to see things other than the scale change, like how his clothes fit. This is a much healthier indication of change (well assuming you buy clothes that fit you properly) than just the scale. He's sticking to the plan of food prepping, which we can't hammer home enough, as it is essential for successfully making healthy food choices. Oh, and he mentions – beets
BEETS! I love them. There are several research studies done on athletes, especially runners, and the positive effects beets can have on performance. I personally know a few elite level women athletes that make sure to incorporate beets consistently in their diet. If you're curious, you can read a little bit more about them and their benefits here.
Jicama, hmmm, well you can't win 'em all. I suggested to Chris that he make fries out of it, with the full disclosure I have never tried doing that (my experience has been with jicama has been when it's served fresh on things like taco salad). I guess just because you can doesn't mean you should. Well, now we know. Whoops.
Oh, and yes, anyone using chia seeds in their smoothie should be forewarned that if it sits for more than 5 minutes you are going to end up with a gloppy, thick drink that is less than appealing. Apparently today's blog was brought to you by: What Not Do with Food.
From Chris: http://runrunlive.com/30-day-diet-reboot-day-7
30 Day Diet Reboot Day 7
January 7, 2018 – 181.00 pounds, 12.2% Body Fat
The fun continues.
Felt my clothes fitting a bit better just now as I put them on.  Feels good.  Positive reinforcement.
Went shopping yesterday and made salads for the week.  Today I'll get the rice cooker going and make another big batch of brown rice.  I'll use the vegetable rack to steam some beets.  Beets are a great source of nutrition – especially for athletes.
Got down to minus 10 or so yesterday. We kept the fire going all day and didn't have any problems. I dug a trench in the snow in the front yard for Buddy to get out and do his business.
When I was at the store there was a jicama on sale.  I didn't know what it was so I bought it.  It's some sort of tuber thing like Poi or Yams.  I peeled it up and had some raw and it was slightly nutty, crunchy and fairly tasteless.
After talking to Rachel I tried to make jicama fries but they were quite awful.  The consistency was wrong.  I think my insides objected to the jicama because I had a sore stomach in the afternoon and some aggressive BMs.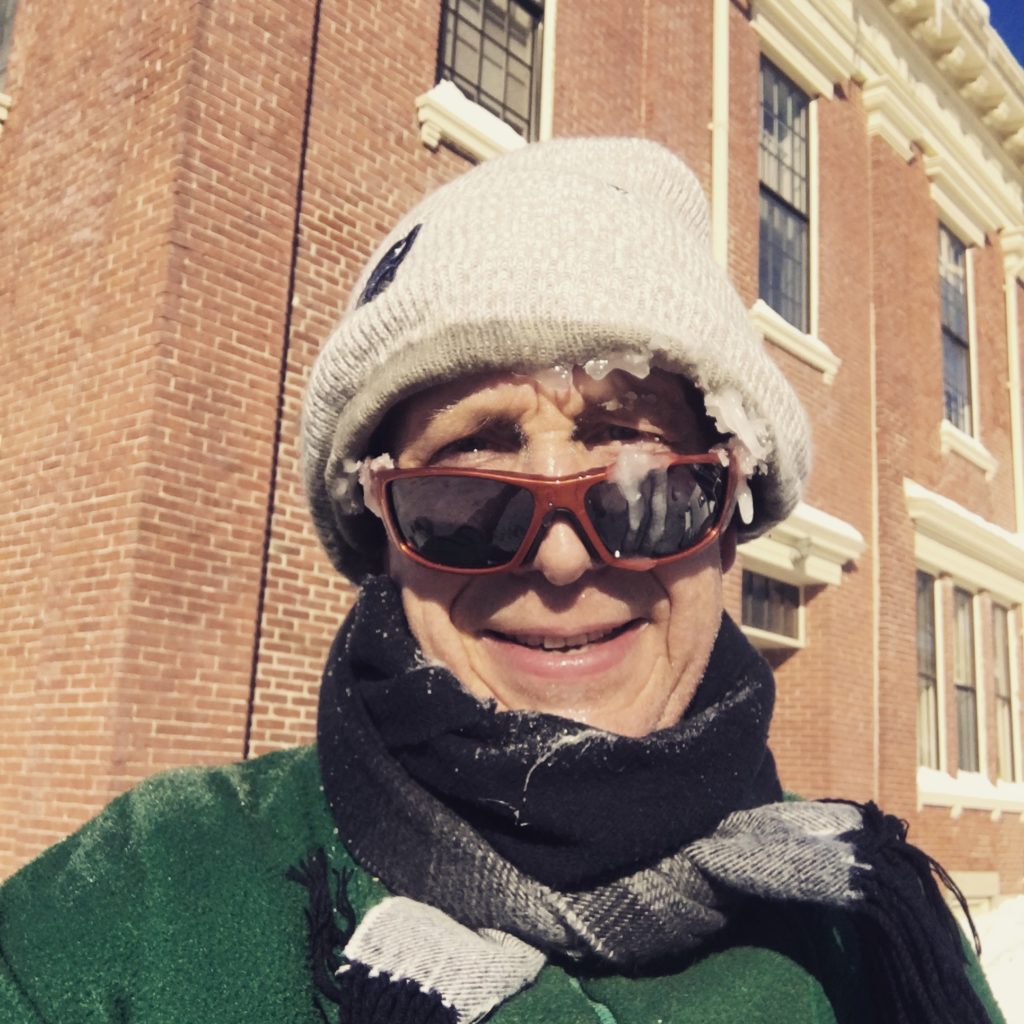 Got up this morning and it was -7.  Drove over to see my mom early.  Then met the guys for a run around 10:30.  We ended up doing a slow 8 miles.  It wasn't bad.  It warmed up to 2-3 degrees and there was sun and no wind.  Felt good to get outside.
When I came home Teresa was making bacon.  I had keep reading
Chris,