Chris's 30 Day Reboot Day 8
Chris's 30 Day Reboot Day 8. 
Well, we made it through the first week. Lots of planning, lots of prepping, some temptation and of course, some progress. Chris brings up a really good point in his blog, which is that dialing in your nutrition and keeping it healthy is often times easier during the week, than the weekend. During the week we are in a set routine with patterns and expectations of when and what to eat. The weekends are when everything comes unglued. I find it's helpful to set a (loose) schedule for the weekend, creating just enough structure that you don't end up mindlessly grazing all day long. Also have a loose plan/outline of what you are going to eat, even if that includes going out for a meal or two. This way you know and can plan the rest of your food accordingly. Without this planning, it can lead to the justification of poor food choices- all.weekend.long.  In other words, eat proactively instead of re-actively. 
From Chris: http://runrunlive.com/30-day-diet-reboot-day-8
30 Day Diet Reboot Day 8
January 8, 2018 – 180.2 Pounds, 11.8 % body fat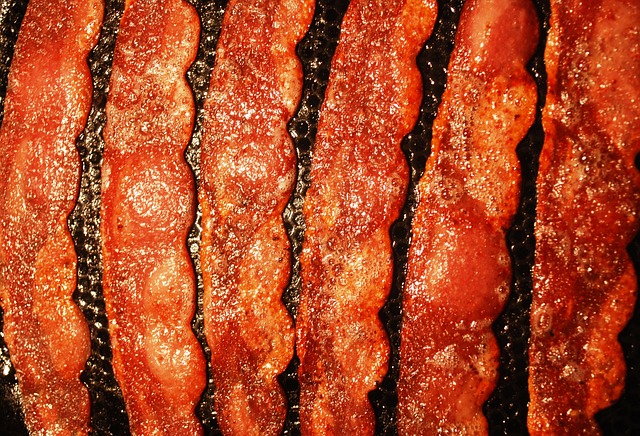 The topics of today's post:
Weekends
Bacon
Meditation
Weekends can be a challenge for a nutrition plan.  It is a different routine and a different habit flow.
We tend to see weekends as a reward for a hard week of work, a sanctuary from the stresses of our jobs.  This can derail your nutrition.  Because we also can think of food in the same way – a reward and a relief.  Weekends and a relaxation of the discipline of work can lead to a relaxation of the discipline of nutrition.
I did not fall off the wagon this weekend.  One of the advantages I have is that the weekend usually brings a long run and that give me something to wrap my focus around.  I tend to have such a big list of household chores that I don't have to worry about getting carried away with eating.  My biggest challenge is typically finding time to eat.
I used this weekend to do some meal prep.  I got a nice long run in yesterday with my buddies in the super-cold weather.  I think that super-cold weather burns calories.  I was covered with icicles when I was done, but burned somewhere around a thousand calories.
The other thing about long runs is that you burn some fat.  If you sustain a low intensity run for over an hour you start to burn a lot of fat.
When I got home form my run yesterday my daughter had cooked bacon in the oven.  It smelled really good.  There were a handful of strips sitting on the counter all day.  I finally broke down and crumbled them into my dinner salad!
I'm trying to do meditation every morning as part of my morning routine.  I found a 30-day meditations challenge on YouTube by Faith Hunter that I'm working through.  It is relatively short in duration, less than 10 minutes each morning.
Did not get under 180 but got close.  Also surprised to see my body fat percentage keep reading